A few images from a recent commercial shoot I did for my local vet clinic: Central Vet. This is Sophie – who is on front reception at Central Vet – with a gorgeous King Charles Cavalier-Papillon cross. Another image from this shoot received a bronze award at the recent NZIPP Iris Awards in Queenstown a couple of weeks ago.
I will have another post from this shoot very soon.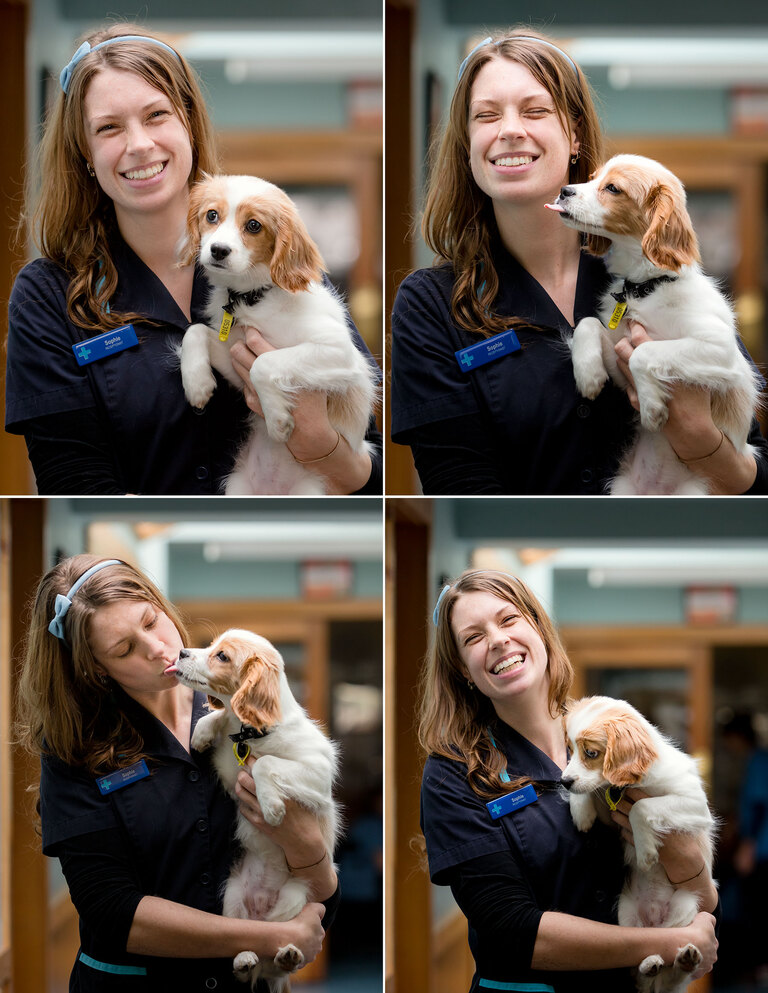 For more images of pets at work and at play, you could take a look at my pet photography page.