Stylo and Laika – an English Bull Terrier Cross and a Shar Pei Husky:
At first glance, these two absolutely gorgeous white dogs might look like brother and sister. But look more closely and you'll see that they are very different doggies. Stylo is a 9 year old English Bull Terrier Cross, and Laika is a Shar Pei Husky, sometimes called a Sharberian Husky.
Both dogs have very distinctive ears. Stylo was born with one very floppy ear, and so is very easy to tell apart from Laika. Laika has the beautiful folded ears of a Sharberian husky.
These images were taken in mid-winter, but fortunately we were very lucky with the weather, and got some beautiful evening winter light for the photo session.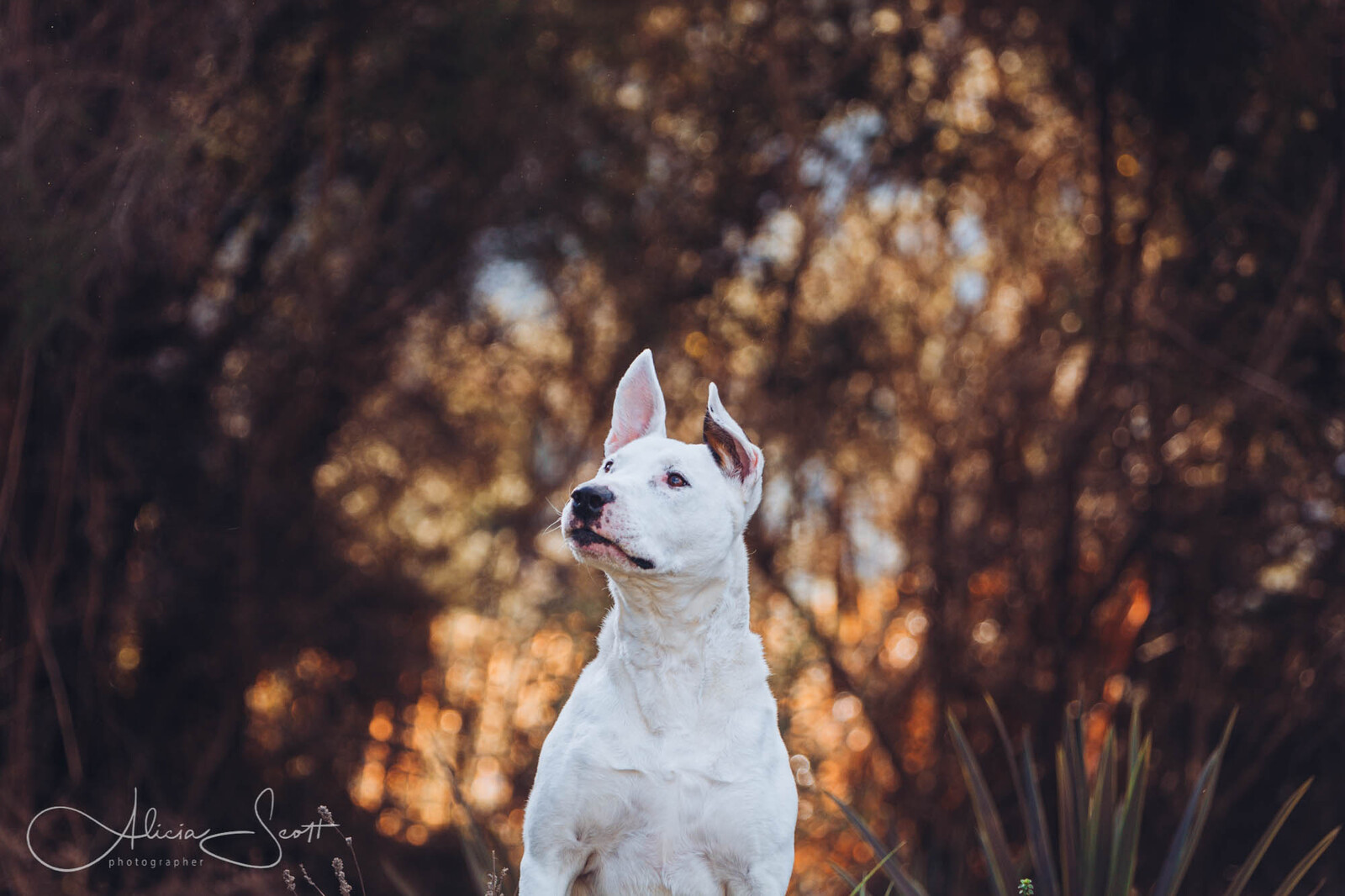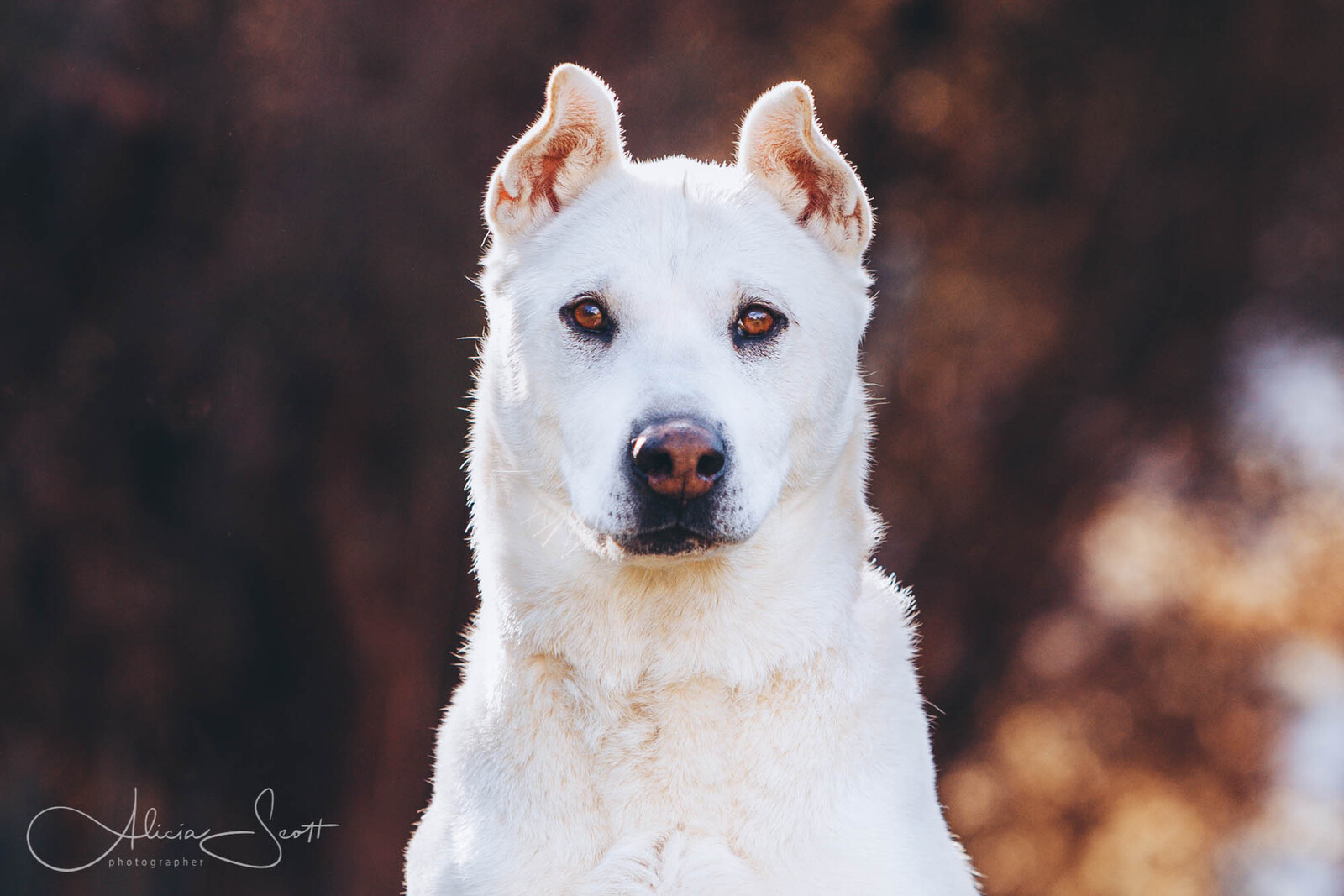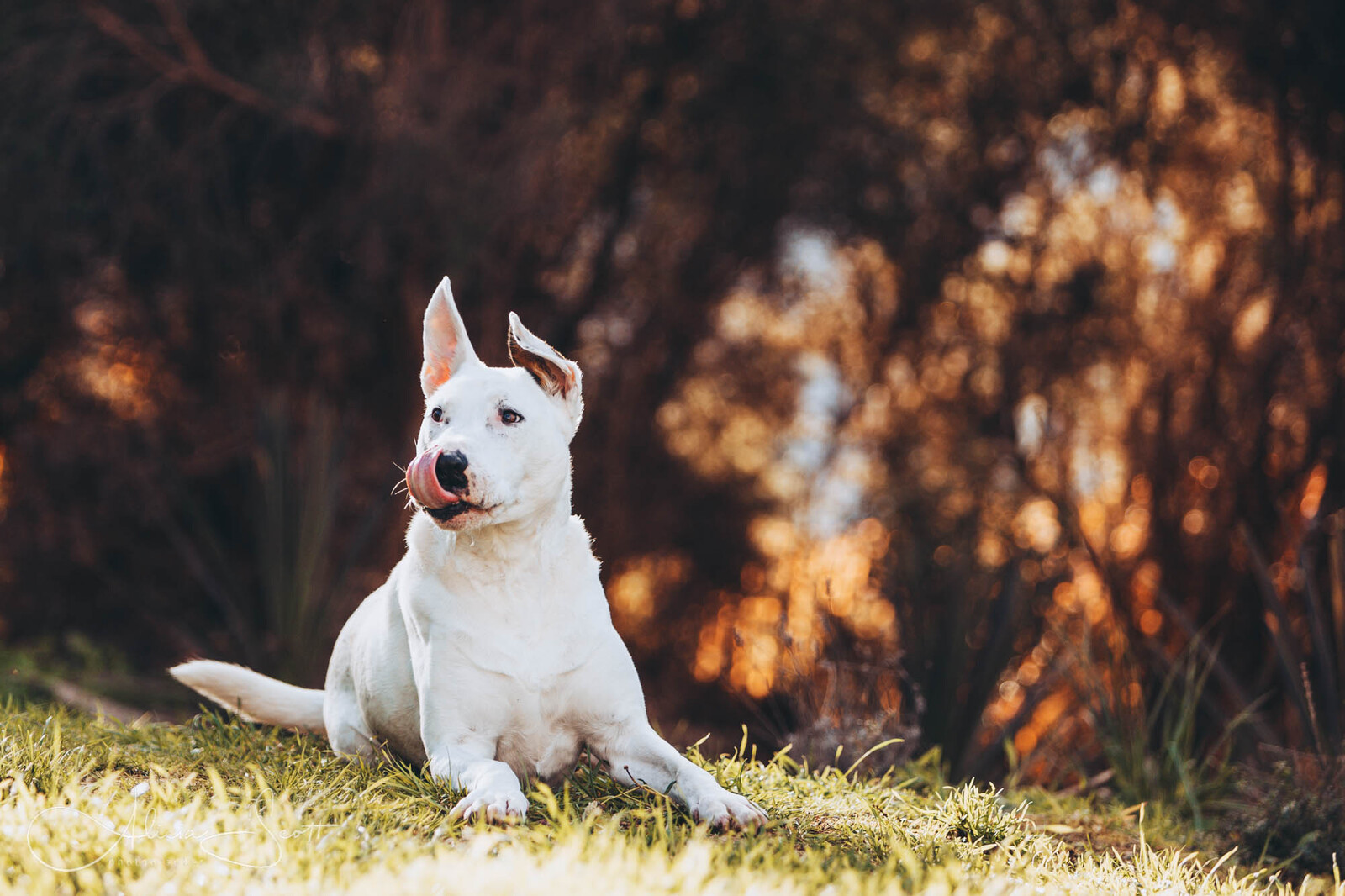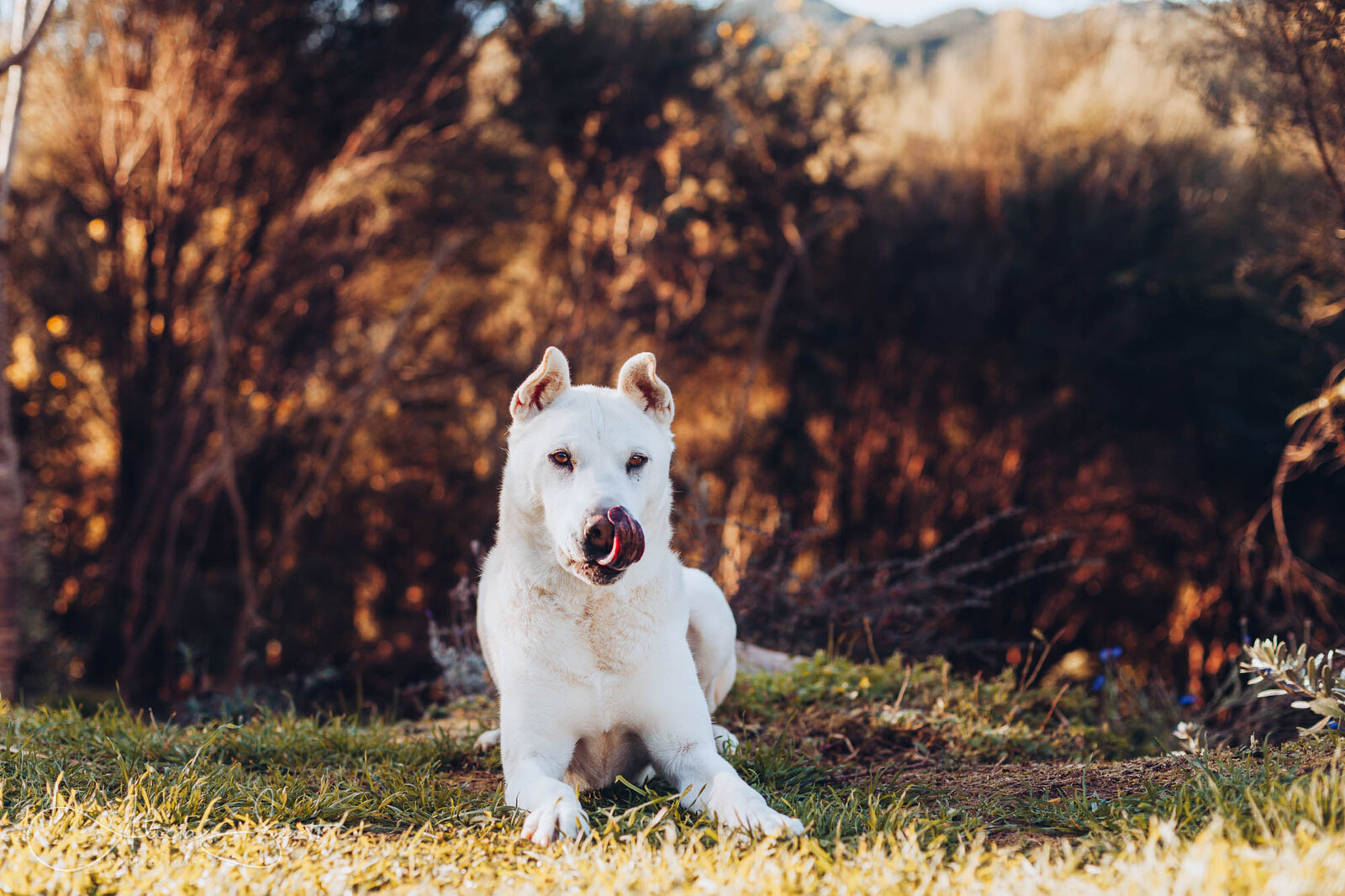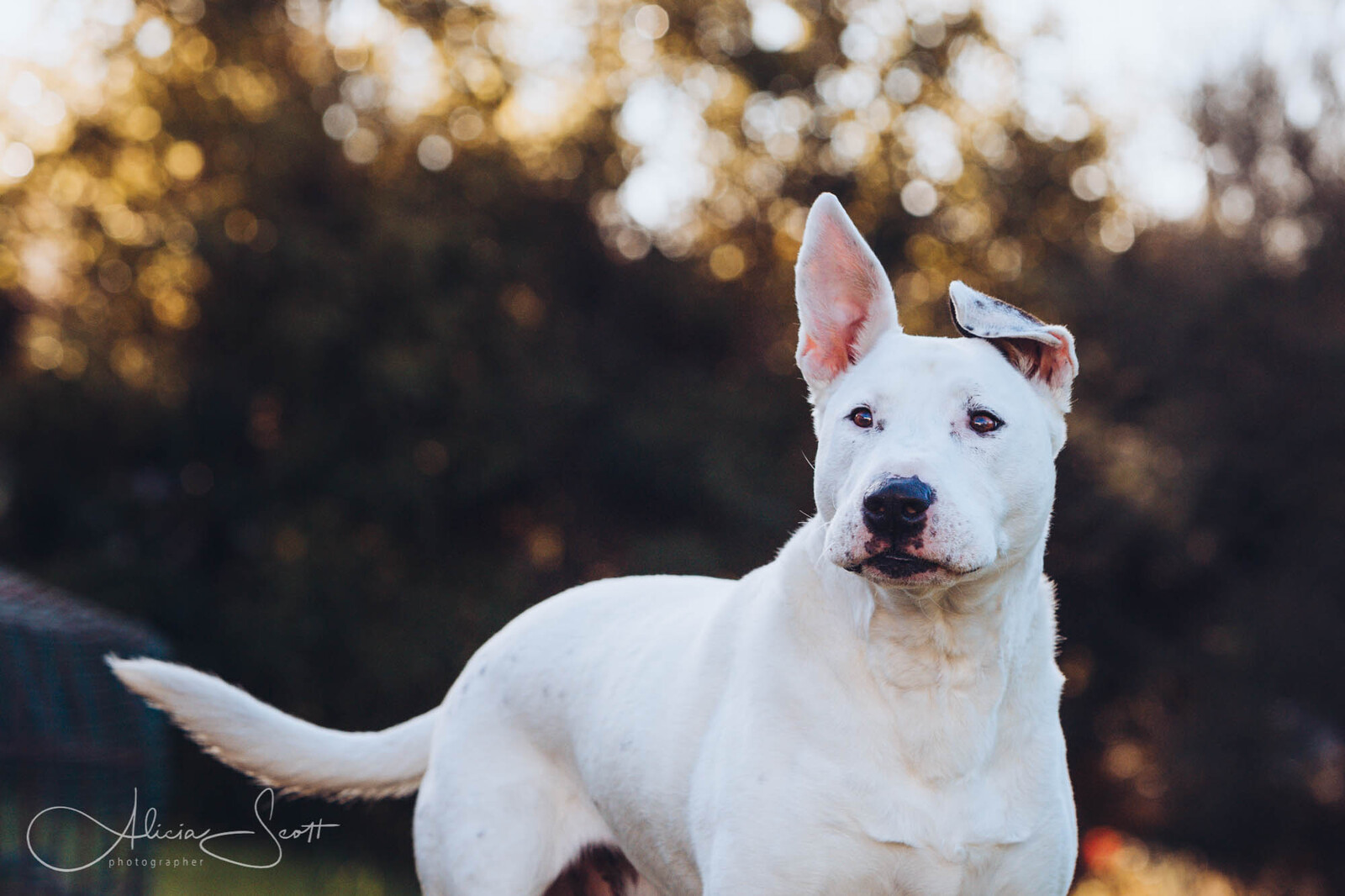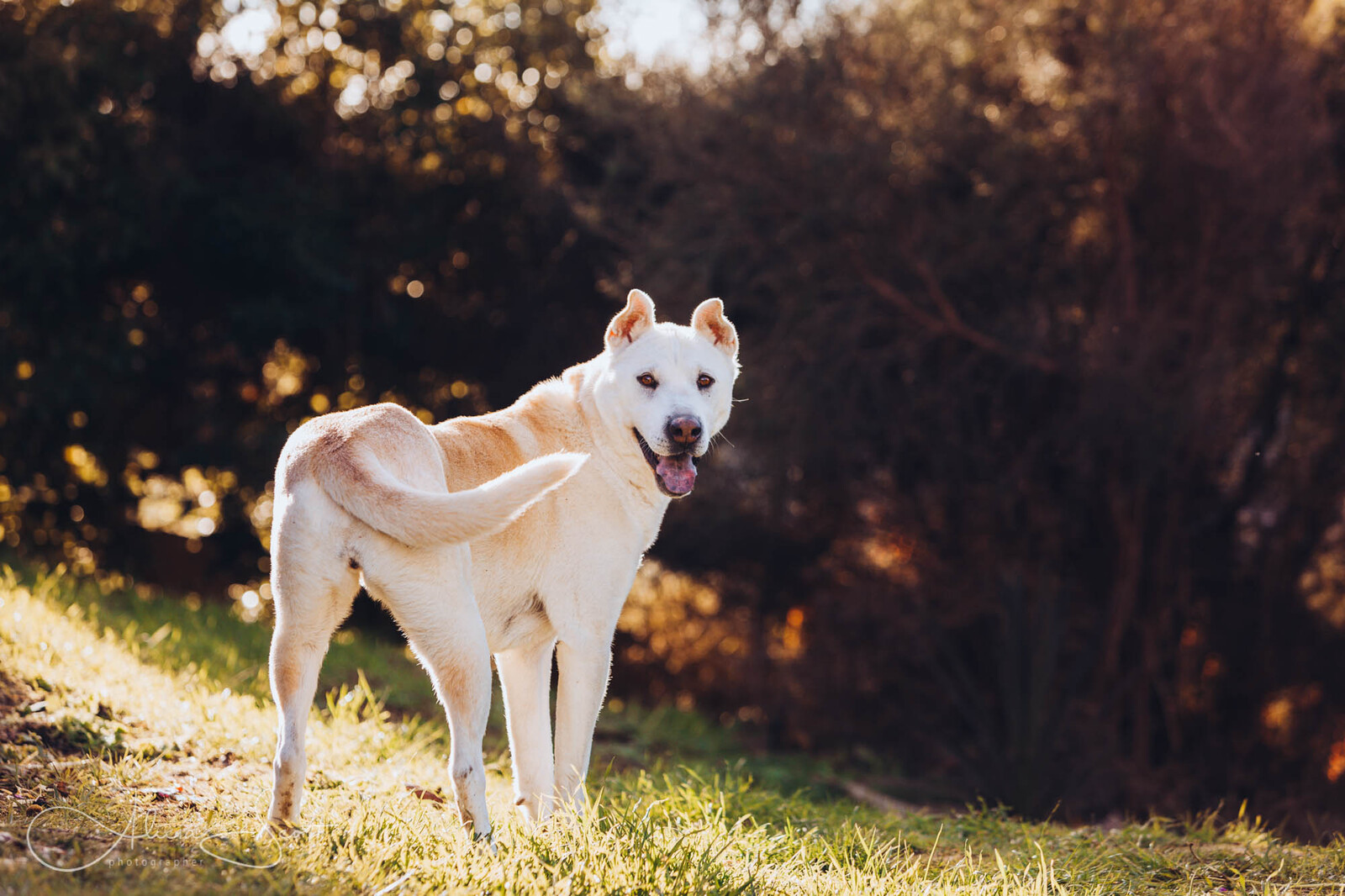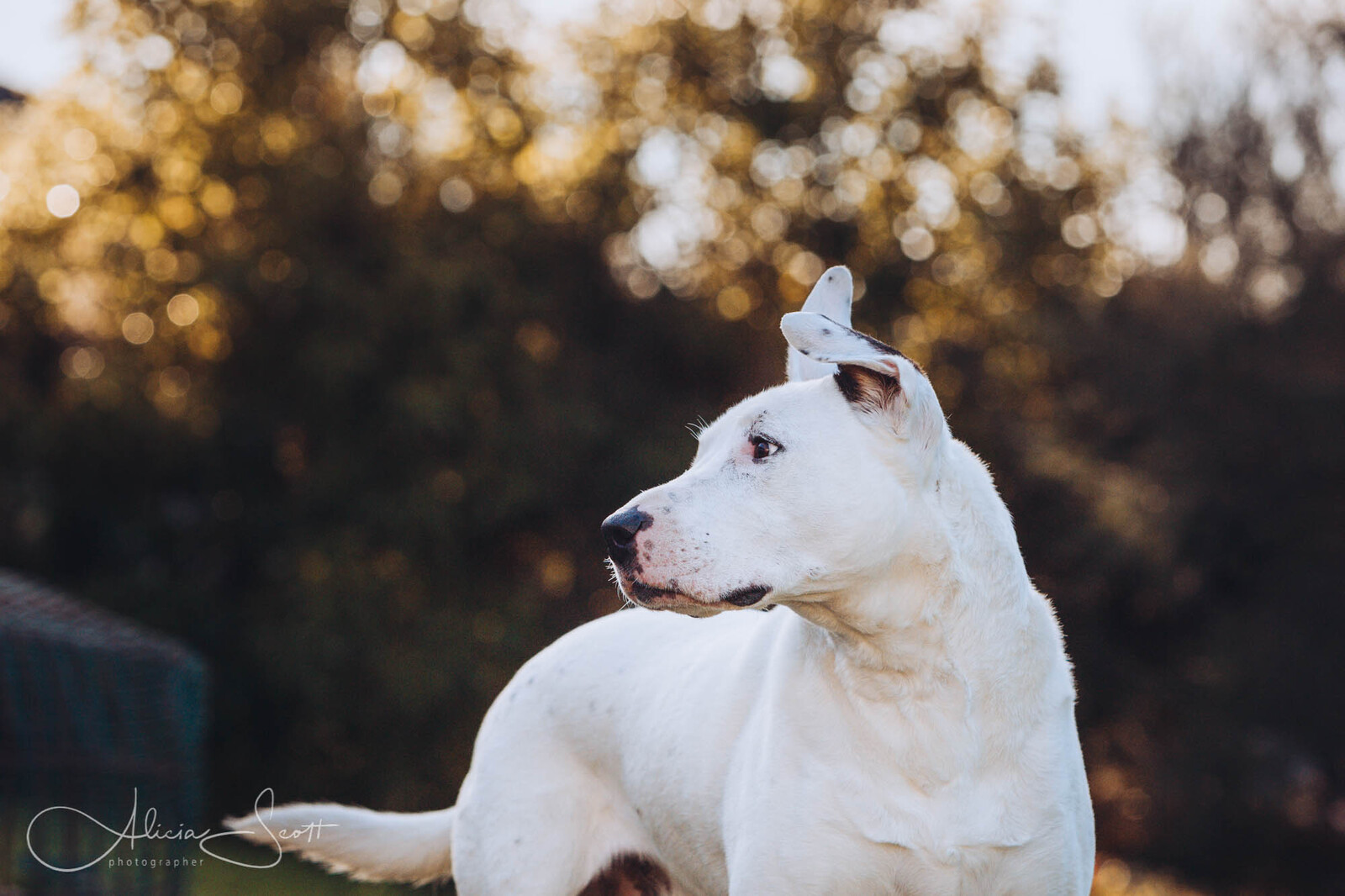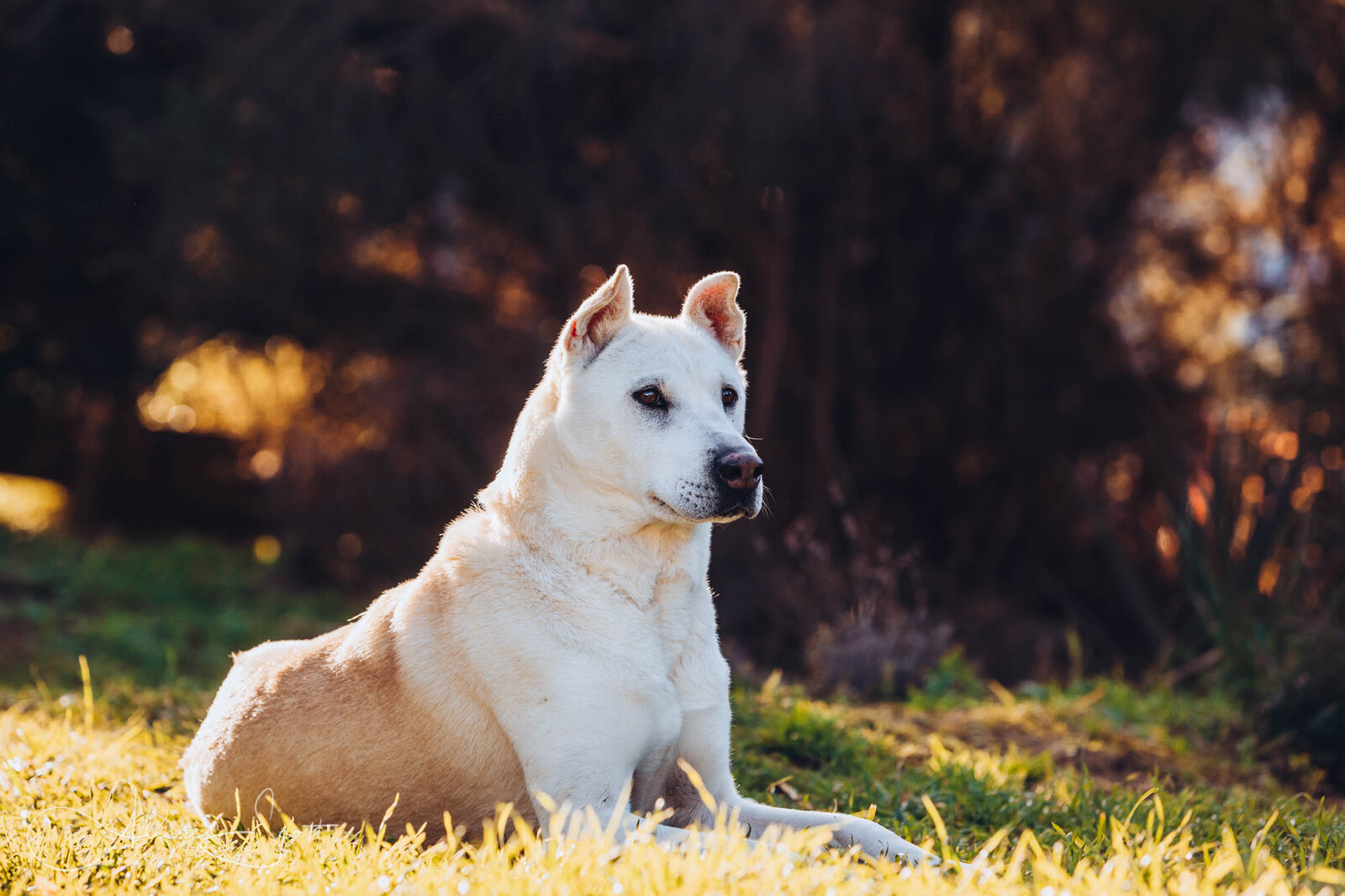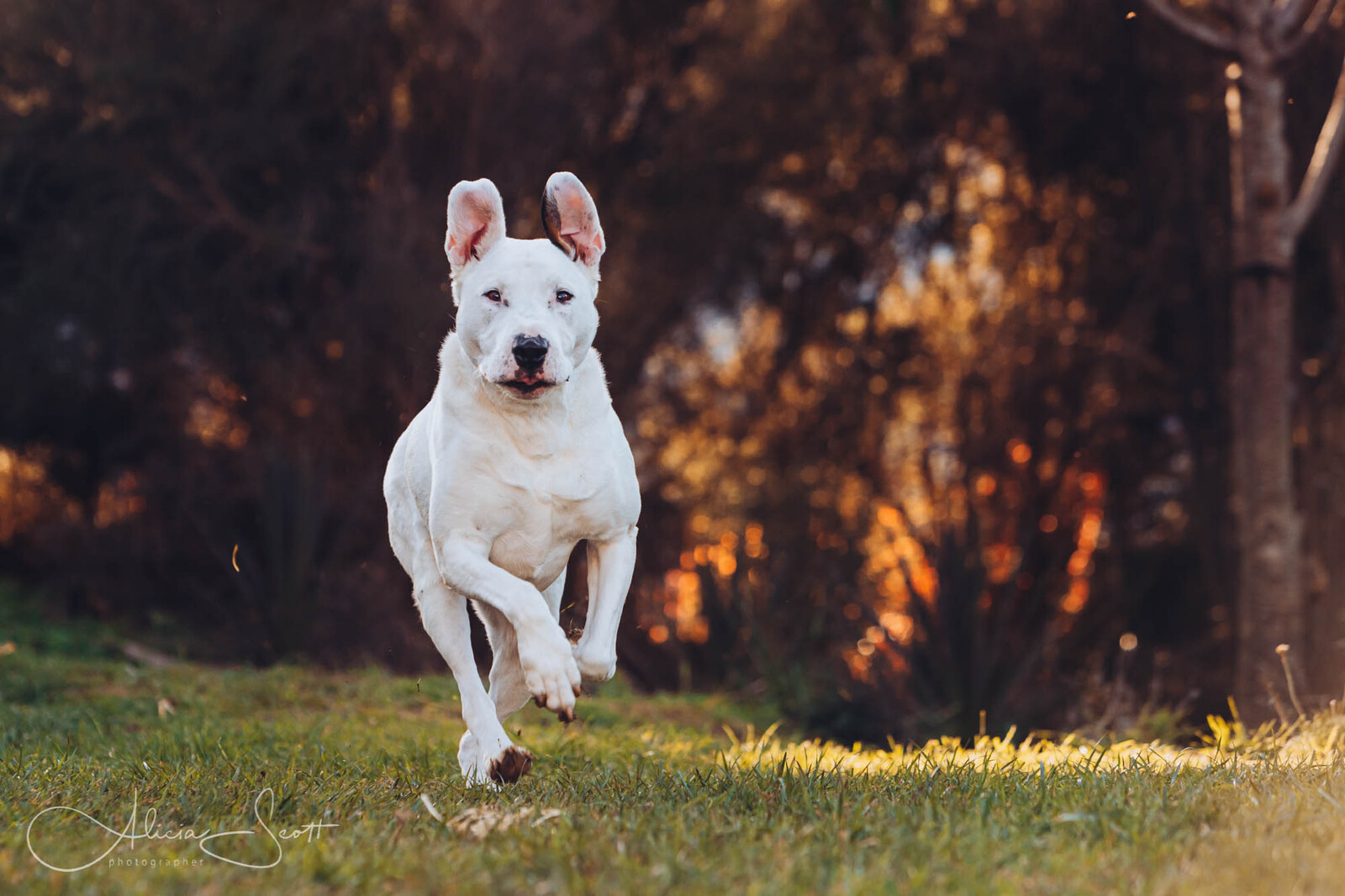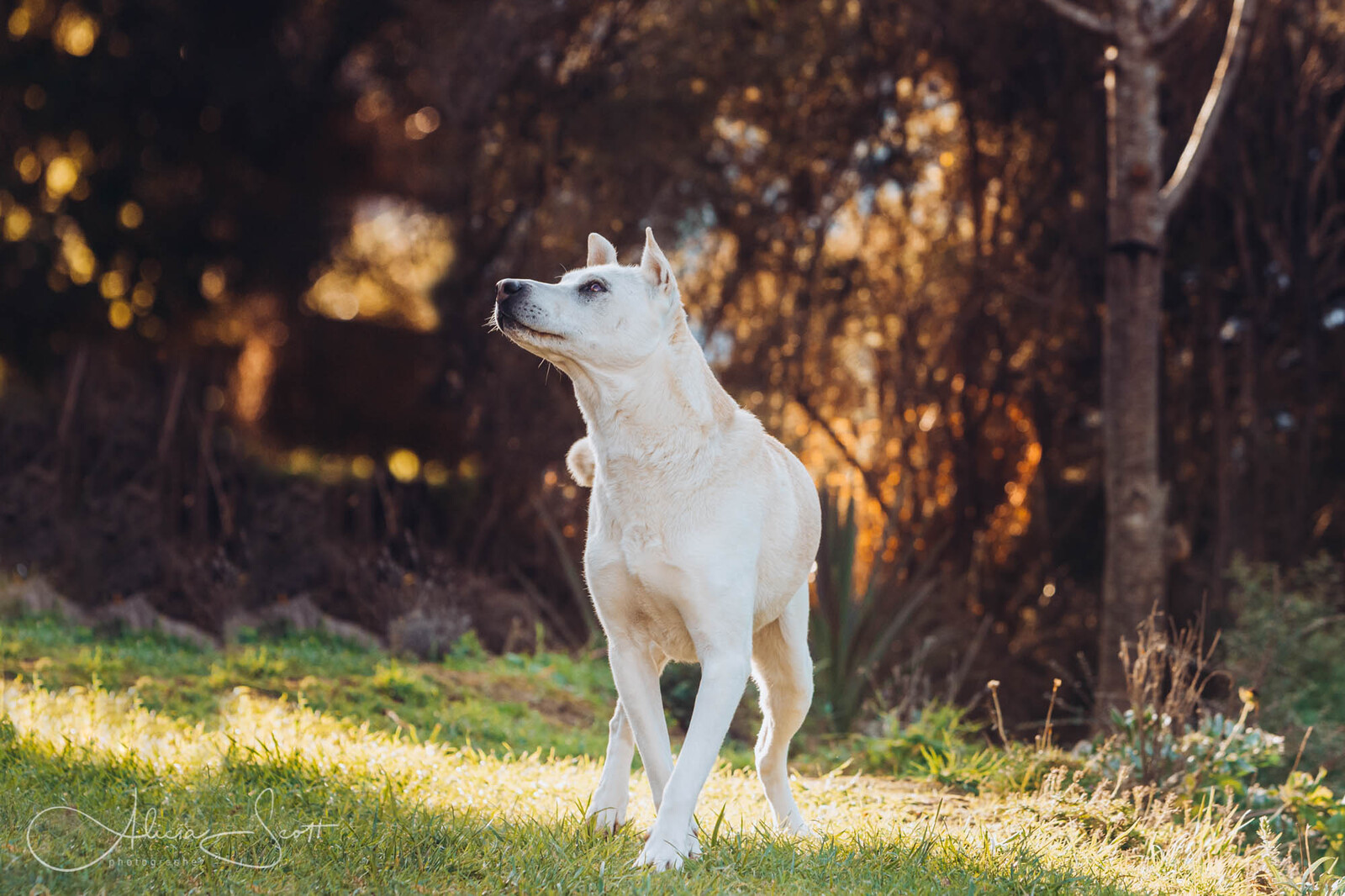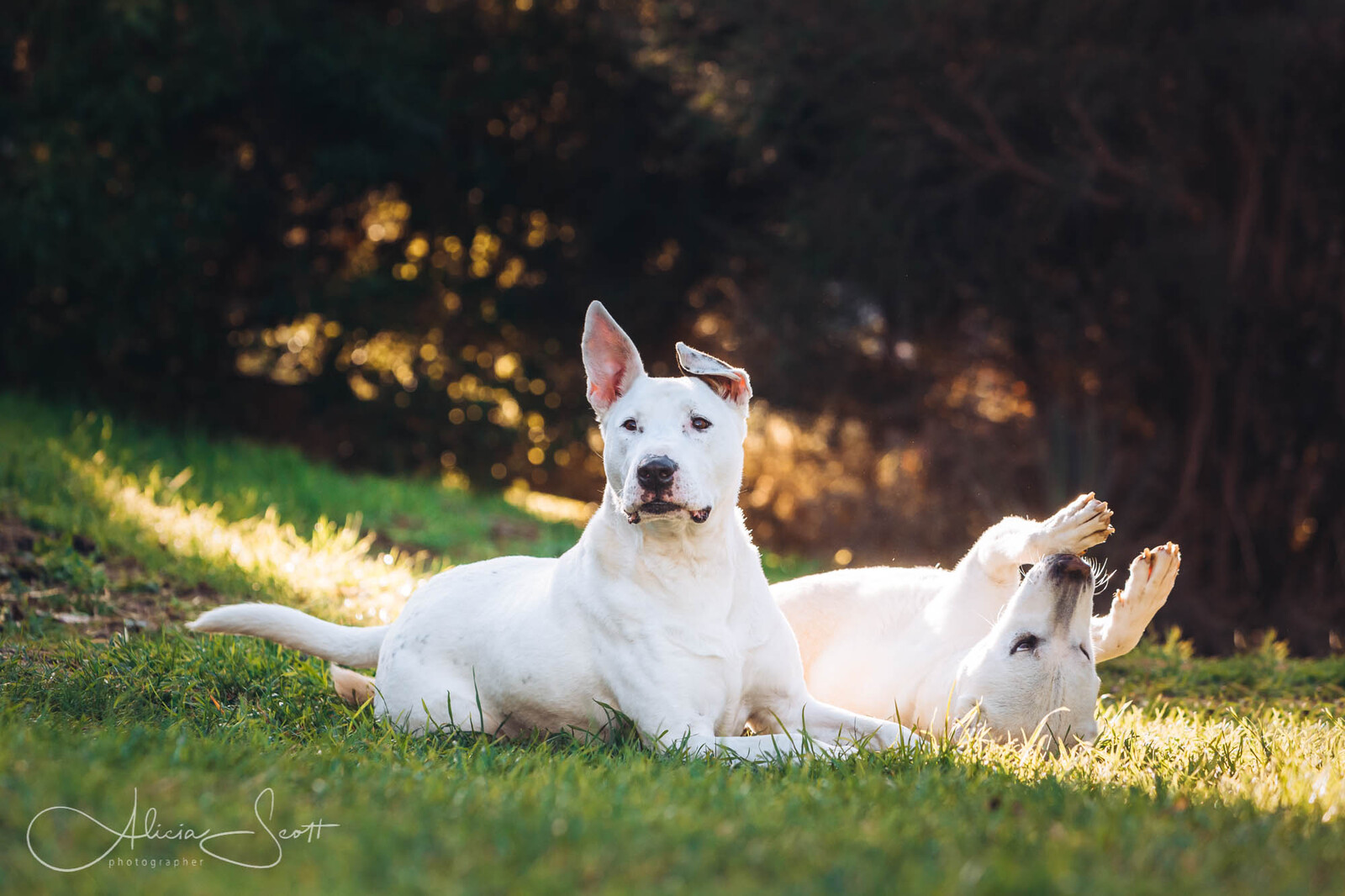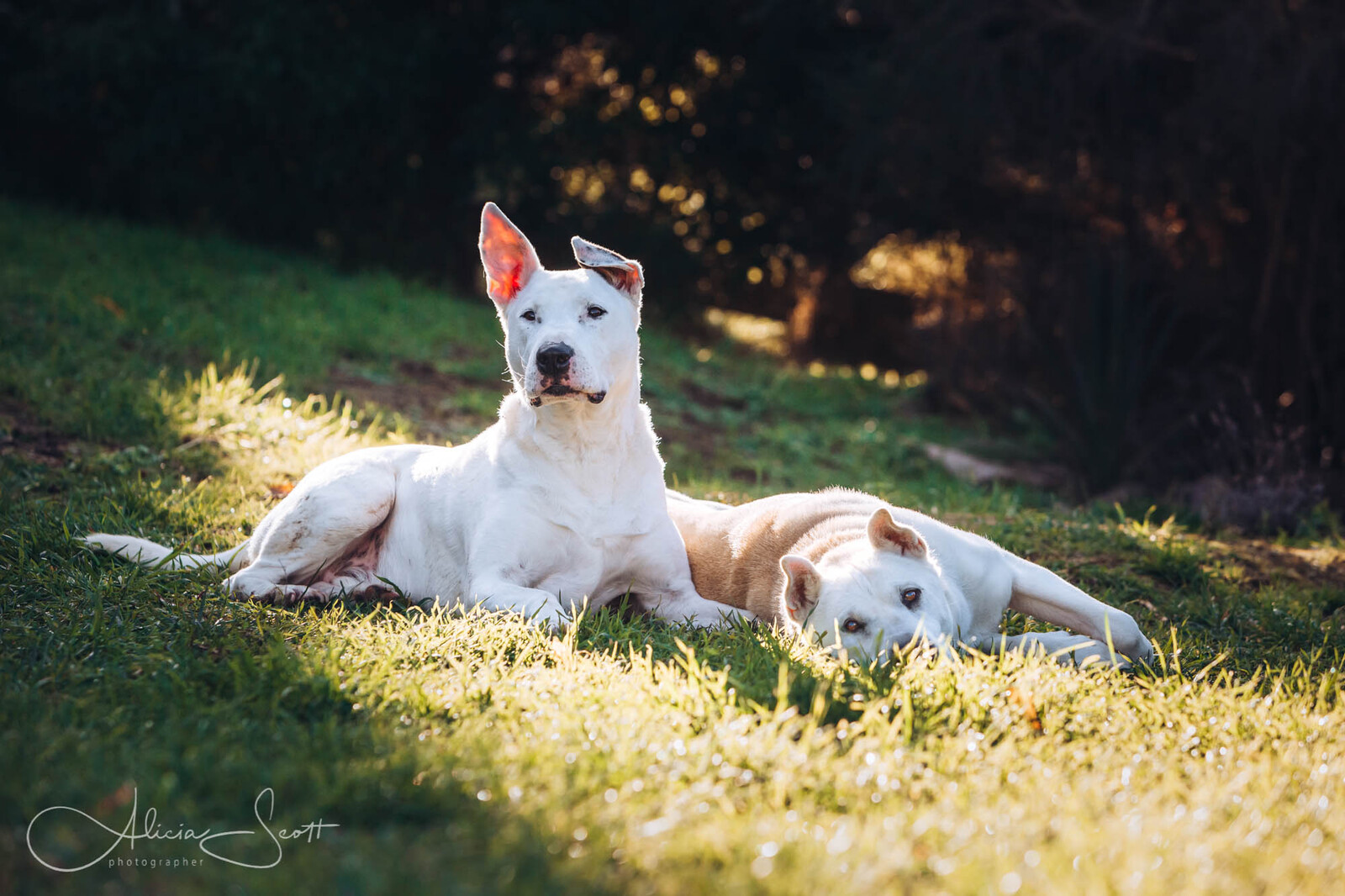 You can see images of other adorable dogs in my pet folio.